50th Reunion - Class of 1969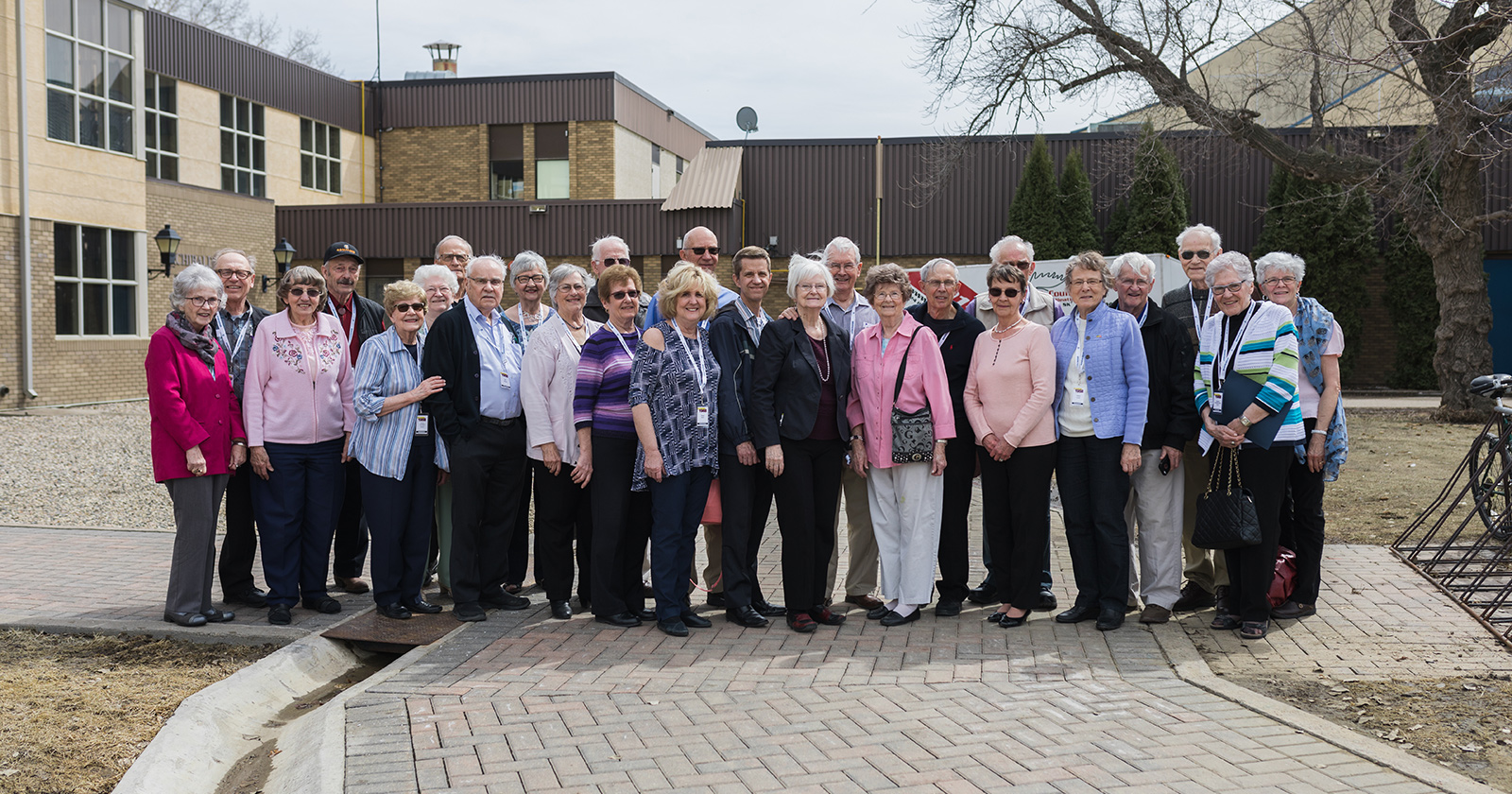 April 17-19, 2019
Dear Class of '69,
Briercrest College and Seminary would like to congratulate you on the 50th anniversary of your graduation from Briercrest Bible Institute! In recognition of 50 years we have planned a reunion for you and would like you to join us at Caronport on April 17-19, 2019 for our College and Seminary graduation. We are excited to celebrate this reunion with you and are anticipating a great time of fellowship, reminiscing and encouragement.
Here is what we have planned for your Reunion:
Wednesday, April 17, 2019
2:00 -5:00 pm - Welcome and visiting in room S115
5:00 pm - Punch will be served in the Edwards Chapel (Hildebrand Chapel Foyer)
5:30 pm - Graduation Banquet in the Edwards Chapel (Check with the banquet hosts for your assigned seating).
7:00 pm - Graduation Program in Hildebrand Chapel. Visiting will follow in room S115
Thursday, April 18, 2019
8:00 am - President's Breakfast
10:00 am - History of Caron Airbase Presentation with Dr. Joel From in Room 134 (Reimer Hall)
12:00 pm - Subway lunch in room S115
2:00 pm - Commencement - Hildebrand Chapel
5:30 pm - Supper in the Den
Evening - Visiting in room S115
Friday, April 19, 2019
8 - 9:30 am - Continental breakfast in room S115
Good-byes
Registration
Please register by March 30, 2018.
PDF Registration Form - Fax registration form to 306-756-5570 or Mail to: Briercrest College and Seminary, 510 College Dr, Caronport, SK S0H 0S0 to the attention of Melanie Fawcett, Event Coordinator
Registration List - see who has already signed up to be here!
For more information contact
Melanie Fawcett
Event Coordinator
Briercrest College and Seminary
mfawcett@briercrest.ca
(306) 756-3251