Briercrest is continuing with face-to-face instruction and taking precautions to prevent the unnecessary spread of the Covid-19 virus and its variants.
Briercrest College has been open since September 1, 2021 with reduced class sizes and a reaffirmed commitment to personal hygiene and respect for others.
To reduce interprovincial exposure, Briercrest Seminary is continuing with remote, online education
through April 2022. Briercrest Christian Academy (BCA) continues to operate mostly by the dictates of Prairie South School Division (PSSD) though some overlapping areas will fall under the Briercrest Plan (i.e. Food Services or dormitory life).
Briercrest will continue to monitor the evolving best practices and remain highly adaptive as the pandemic continues in the province. This plan and its assumptions are informed by recent findings and trends published by the CDC and WHO. Consultations will be made with Saskatchewan Health Association (SHA) to modify our plans should changes occur in the science or regional pandemic conditions.
Media Release
Tuesday, January 25, 2022
Second Semester Begins with Minimal Interruption.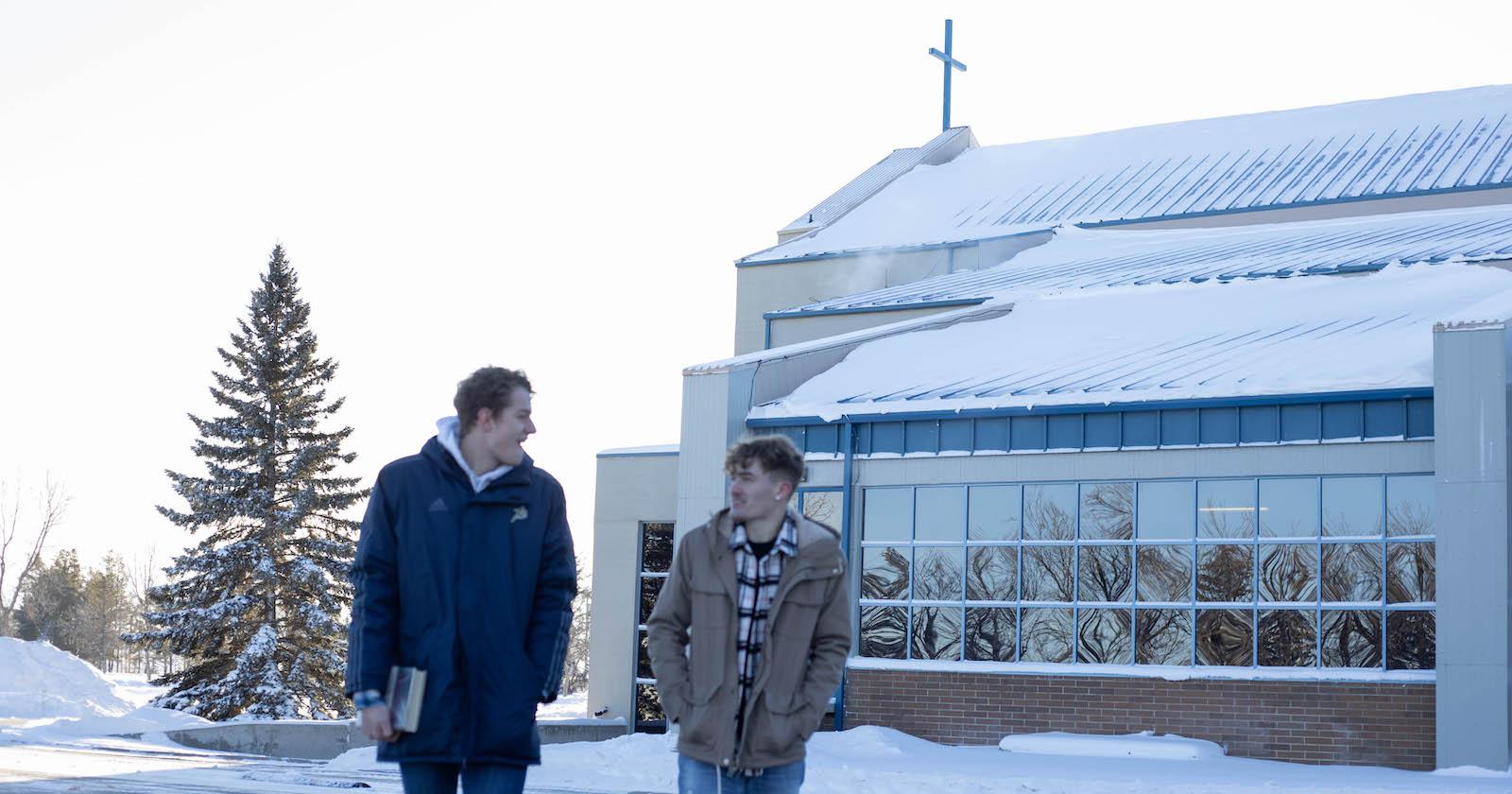 Students of Briercrest Christian Academy resumed classes on Thursday January 6 with Briercrest College following suit on Monday January 10.
Students and employees of Briercrest were instructed to receive a rapid antigen COVID-19 test before returning and on the first Monday and Thursday of the semester. As an SHA approved 'Distribution Centre" Briercrest is able to provide members of the campus community with free rapid test kits. Kits were made available before students departed for Christmas break to enable pre-return testing.
Any students, staff, or faculty testing positive with a rapid test were asked to delay their return to campus and seek a PCR test. Any campus community members testing postive after returning to campus will go immediately into isolation and seek a PCR test.
Read the full document for the Briercrest campus Covid-19 protocol's.
Briercrest Covid-19 Cases – Wednesday January 12
Briercrest Christian Academy: 5
Briercrest College: 7
Hospitalizations: 0
Eighteen (18) Briercrest individuals tested positive prior to their return to campus and isolated at home to recover.
Briercrest Covid-19 Cases – Thursday January 13
Briercrest Christian Academy: 6
Briercrest College: 7
Hospitalizations: 0
Briercrest Covid-19 Cases – Tuesday January 18
Briercrest Christian Academy: 19
Briercrest College: 30
Hospitalizations: 0
All but four (4) individuals are scheduled to complete their isolation by Saturday January 22.
Briercrest Covid-19 Cases – Thursday January 20
Briercrest Christian Academy: 27
Briercrest College: 37
Hospitalizations: 0
Briercrest Covid-19 Cases – Tuesday January 25
Briercrest Christian Academy: 18
Briercrest College: 30
Hospitalizations: 0
Rapid Testing for Guests
For the first month of the Winter semester, guests are asked to avoid visiting campus.
Should a visit be necessary, Briercrest is now able to provide Rapid Antigen Testing for outside guests and alumni coming on campus. The fee for the test is $20.00. This includes outside guests coming for campus visits, parents and alumni attending sporting events or other events on campus requiring a Proof of Vaccination.

Please contact Student Development 306.756.3360 to set up an appointment for a rapid test.