JV Volleyball sweep weekend matches
Posted: November 12, 2019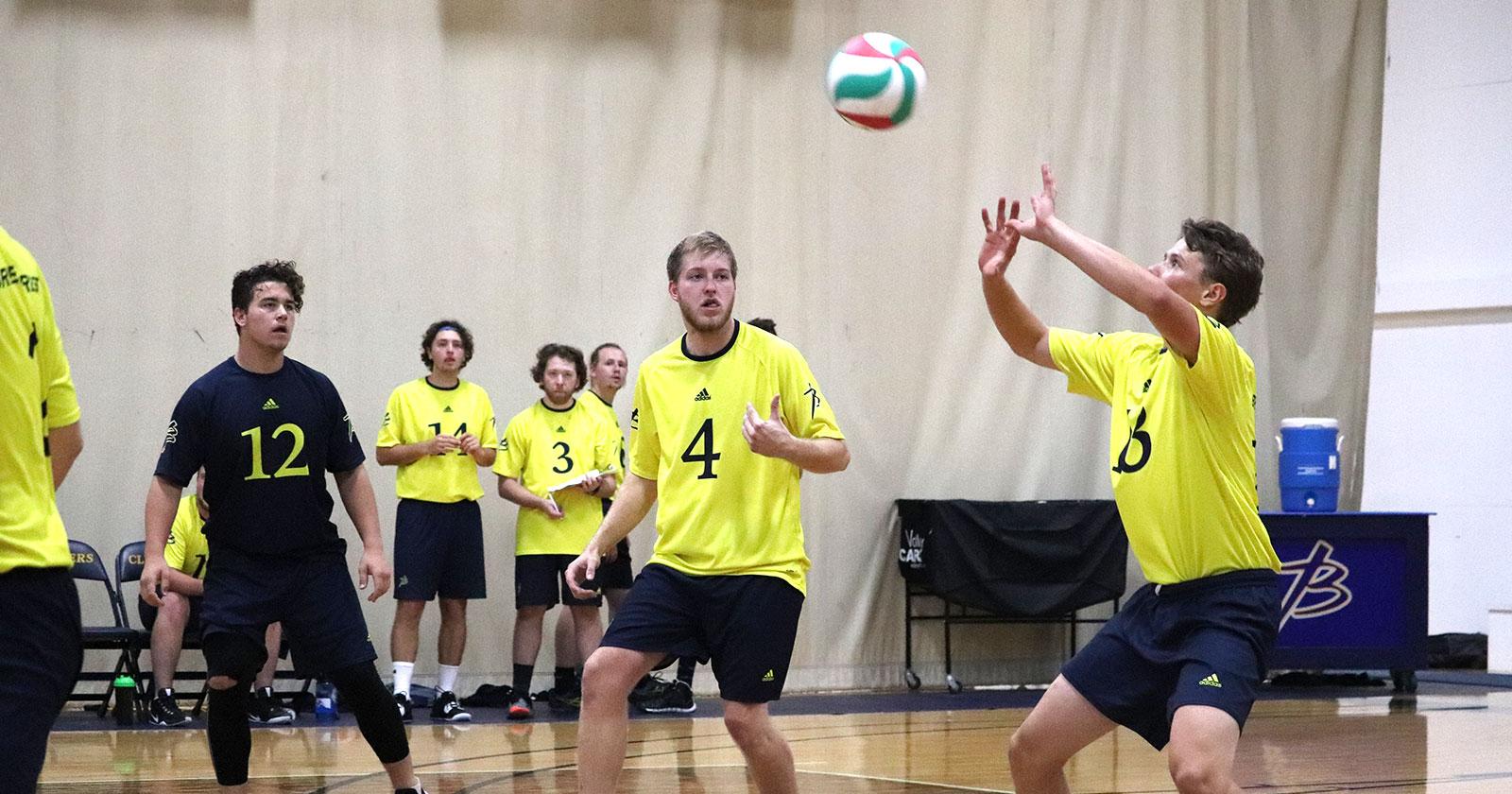 Caronport, SK. Saturday, November 9 saw the second matchup for the weekend between the Briercrest Clippers and Burman Bobcats. Both Briercrest men's and women's teams won their games in three sets on Friday and were looking to do the same.
The Clippers started the first set the same as they did on Friday, building an early lead and never surrendering it. Although the Bobcats pushed back, they could not stop the Clippers' momentum that was continuing to build from yesterday, losing the set 25-17. But Burman came back swinging in the second set, taking an 11-6 lead. However, the Clippers found their groove and were able to complete the comeback, running away with the rest of the set 25-11. The third set saw both teams evenly facing off, going point for point in a tight battle. However, Briercrest emerged the victor, taking the final set 25-24-23.
The Briercrest men started off the first set with the same aggression that they played with yesterday, carrying over their momentum. Burman was unable to interrupt Briercrest's rhythm, losing the first set 25-15. But Burman was not going to be walked over in three sets, taking the lead 18-14 in the second set before emerging victorious 25-21. Starting to find their groove, the Bobcats began to swing the momentum, taking the third set 25-15. On the ropes, Briercrest looked to restore their dominance, leading the Bobcats 20-4 in the fourth set. However, the Bobcats rallied late, scoring 19 points and nearly overtaking the Clippers, losing the set 25-23. But the fifth and final set went to the Clippers, who made no mistake after a 10-0 lead, taking the set 15-5.